New Subjects and Topics
You can start new subjects and topics in this area. If they grew to a certain level and are edited regularly, they can be transformed to a own subject on serlo.org resp. get integrated in a existing subject.
A subject von serlo.org goes through three stages:
Preparation (in this area)

Growth

Professionalization
We are building comprehensive tutorials for every stage.
Of course you are also welcome to join one of the existing new subjects and topics below.
Would you like to get involved? Great! Please use our Chat or one of the other possibilities, we offer on serlo.org/community.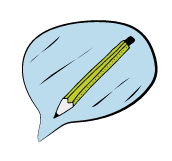 One tip, one trick
and it clicks 💡
Serlo Physics is currently under construction. If you know about school physics and would like to contribute to this topic, feel free to send an e-mail to en@serlo.org.